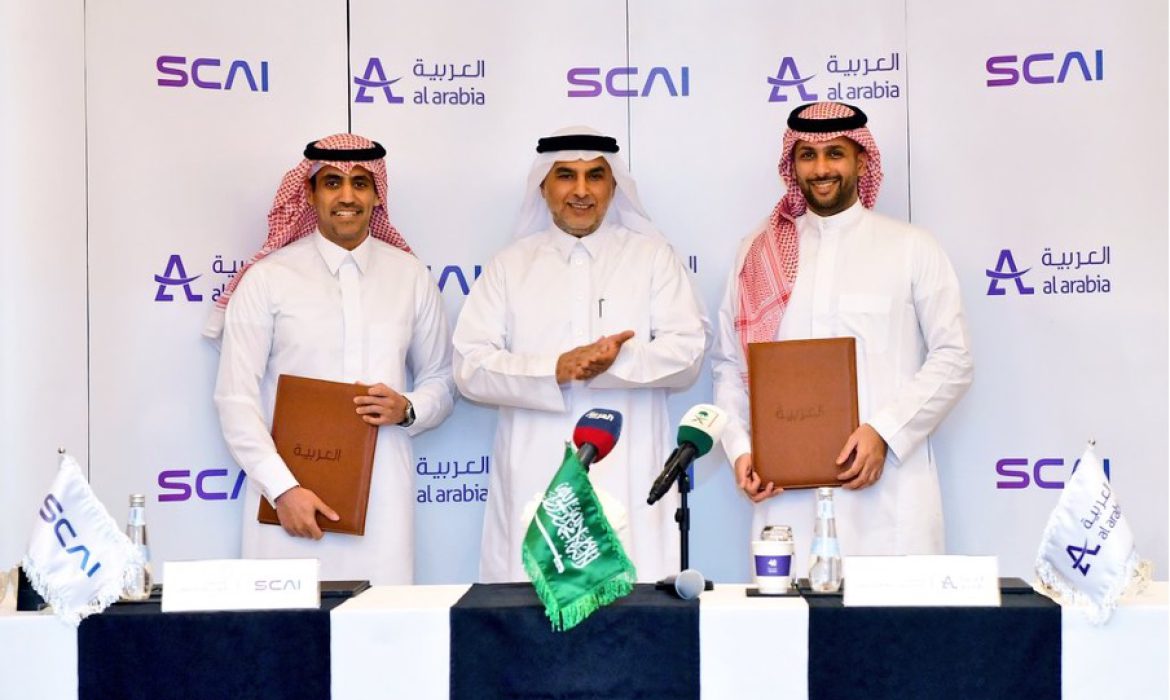 Al Arabia Announces the Signing of an Alliance Agreement with the Saudi Company for Artificial Intelligence (SCAI) for the Purpose of Competing to Win the Project of Constructing, Operating, and Maintaining Outdoor Billboards in Riyadh, which is Offered by Remat Al-Riyadh Development Company
On Tuesday 16/05/2023, Al Arabia signed an alliance agreement with the Saudi Company for Artificial Intelligence (SCAI) for the purpose of competing to win the project of constructing, operating, and maintaining outdoor billboards in the city of Riyadh (the "Project") which is offered by Remat Riyadh Development Company.
The Saudi Company for Artificial Intelligence (SCAI) is one of the Public Investment Fund companies specialized in the field of artificial intelligence and modern technologies. It was founded with the specific goal of making a valuable impact globally by leading and building the future of artificial intelligence through best-in-class partnerships, targeted investments, and strategic capabilities.
Al Arabia will provide all its financial and technical expertise, commercial relations, and leadership in the digital transformation plan to change advertising concepts and build smart, dynamic, and digital cities as it possesses all the competitive elements at the international level in the outdoor advertising sector in order to manage and make this project a success (the "project"), provided that the second party, "SCAI", will support the ("project") through artificial intelligence technologies, technical solutions, big data, business analysis, development, and generate qualitative revenues that contribute to maximizing other resources of the ("project").
The "Agreement" seeks to adopt the latest smart city technologies and improve the urban landscape to achieve the objectives of the Quality-of-Life Program. It is also part of the smart city initiatives in the city of Riyadh, and an extension of the authorities' efforts through the use of advanced technologies in improving the ranking of Saudi cities in various sub-indicators. Among those efforts is the national platform for smart cities launched by the Saudi Authority for Data and Artificial Intelligence (SDAIA).
This alliance represents the beginning of a new phase in finding and developing new trends in the outdoor advertising sector and modernizing the field of road furnishings with outdoor billboards in smart cities, which rely on modern technologies such as artificial intelligence, the Internet of Things, and cloud computing; to improve the services provided to citizens and visitors, and to create a modern, and digital environment that accommodates the population density, in addition to contributing to improve the quality of life in a modern way by raising the level of public services and facilitating human communication, as well as providing an environment that is the most developed and innovative to make these cities environment friendly.