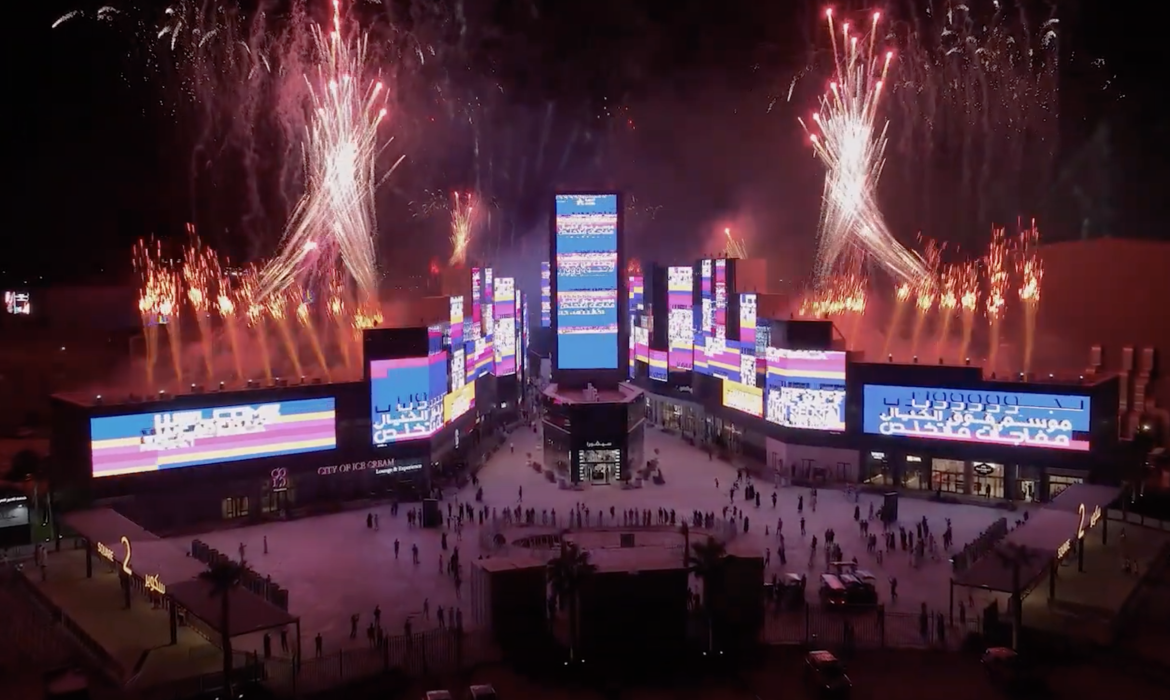 Al Arabia OOH Participated at BLVD opening ceremony
Al Arabia participated with its huge screens at the opening ceremony of BLVD on Saturday October 22nd. BLVD opened their doors to welcome Riyadh Season '22 visitors with an amazing ceremony, fireworks and entertaining shows that took the visitors beyond their imagination.  
Moreover, Riyadh season has created a new zone which considered as extended of BLVD called "Boulevard World". It is a premier entertainment zone suitable for families and individuals who are into traveling, exploring, and playing. Each zone will take you to that specific country, and totally let you have your tourist moment at each site. All countries will have the related music, architecture, and authentic food to perfect your visit. The list of countries to be featured are: USA, France, Italy, Morocco, Greece, India, China, Japan, Spain, and Mexico. Get ready for a trip around the world guys! Because that's exactly what's happening at Boulevard World.