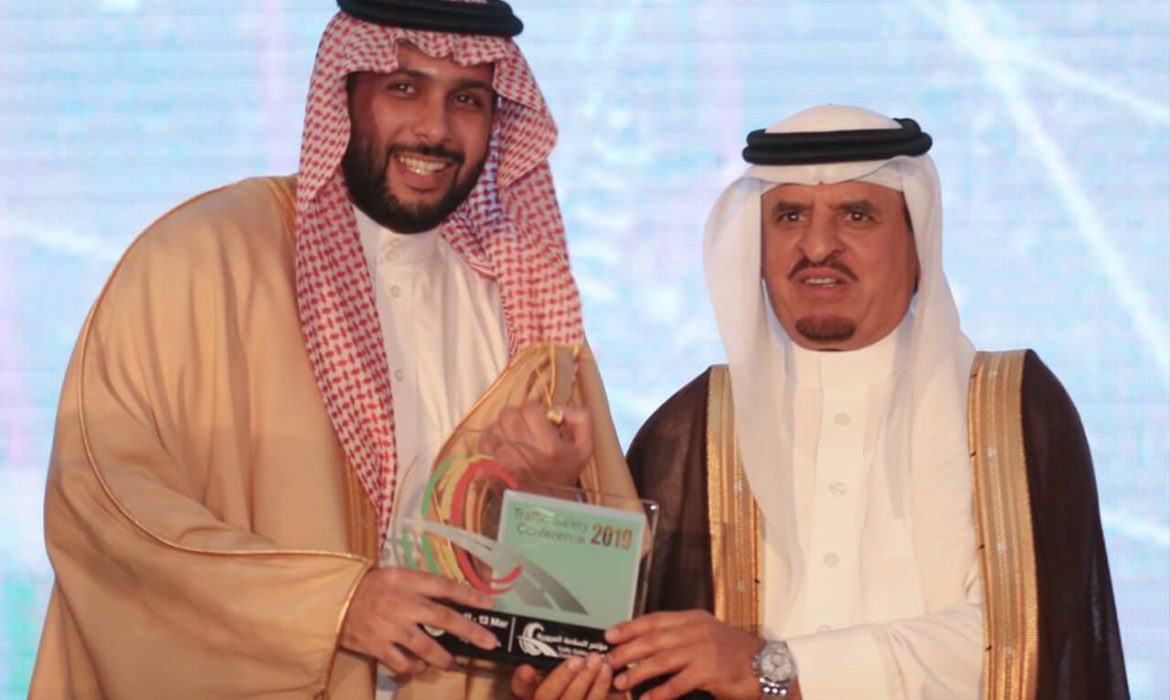 NASSER BIN ABDUL AZIZ AL-DAWOOD, THE DEPUTY MINISTER OF INTERIOR HONORS "AL ARABIA OUTDOOR ADVERTISING" AS A PARTNER IN THE TRAFFIC SAFETY CONFERENCE
AlArabia Young Saudi Personnel Designed Innovative Traffic Awareness Campaigns
HRH Prince Abdulaziz bin Saud bin Nayef bin Abdulaziz, Minister of Interior, honored Al Arabia Outdoor Advertising, being a supportive partner in the Traffic Safety Conference.
AlArabia CEO, Mohamed AlKhereiji, who received the honoring, said that "Supporting and sponsoring such national events is part of the social responsibility that we are proud to introduce as we believe that it will contribute to achieving a brighter future for our homeland".
AlKhereiji underlined that "Through its young creative Saudi personnel, the company seeks to utilize its billboards spread across Saudi cities and allocate part of them to display creative, untraditional traffic awareness campaigns".
It is worth mentioning that, over the years, AlArabia Outdoor Advertising has launched numerous awareness campaigns that support traffic and women driving, and were displayed on all its mupis and billboards throughout the Kingdom.