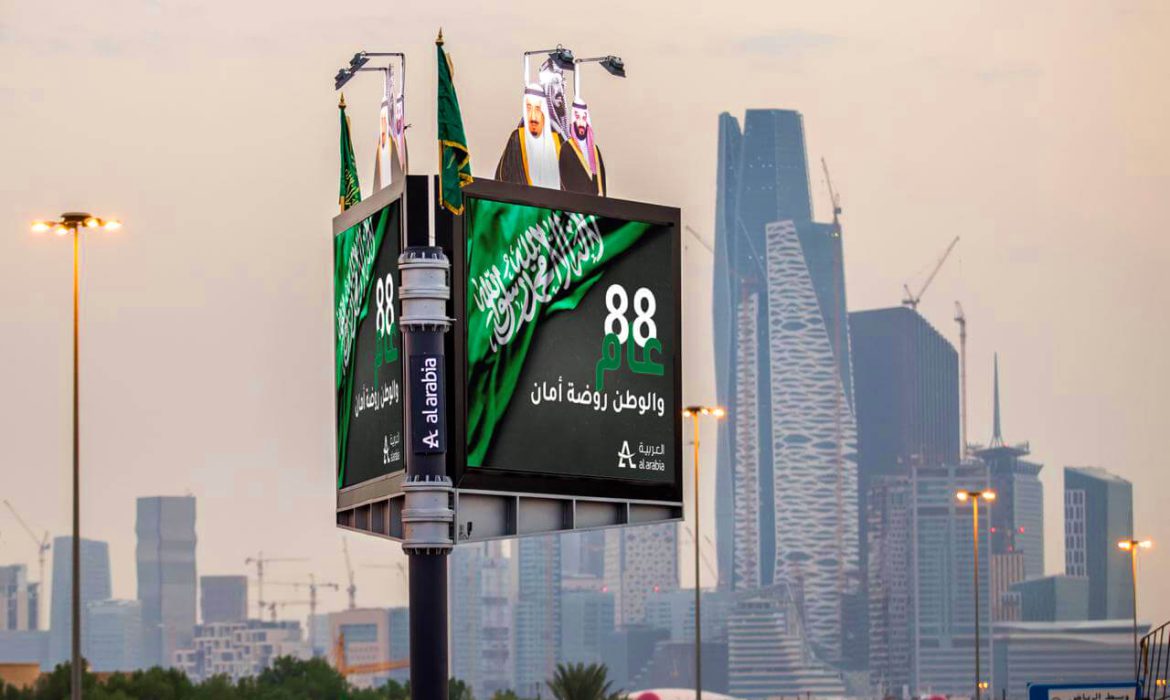 WITH THE FOLLOW-UP AND ATTENTION OF ALARABIA OUTDOOR ADVERTISING CEO AND PERSONNEL THE SAUDI 88TH NATIONAL DAY STUNNINGLY CELEBRATED BY ALARABIA OUTDOOR ADVERTISING
Al Jazeera/Ahmed Al Salis
AlArabia Outdoor Advertising participated stunningly in the Saudi Arabia's 88th National Day celebrations by placing various distinct forms of digital and other banners at the roads of Riyadh and Jeddah.
AlArabia developed various designs and impressive phrases related to this important national event, by virtue of the support and attention of the CEO Mohamed bin Abdulelah AlKhereiji, and the continuous efforts of all the company's employees.
The banners included pictures of the Custodian of the Two Holy Mosques King Salman bin Abdulaziz Al Saud, HRH Crown Prince, Deputy Prime Minister and Minister of Defense Prince Mohammed bin Salman bin Abdulaziz Al Saud and the national flag as well.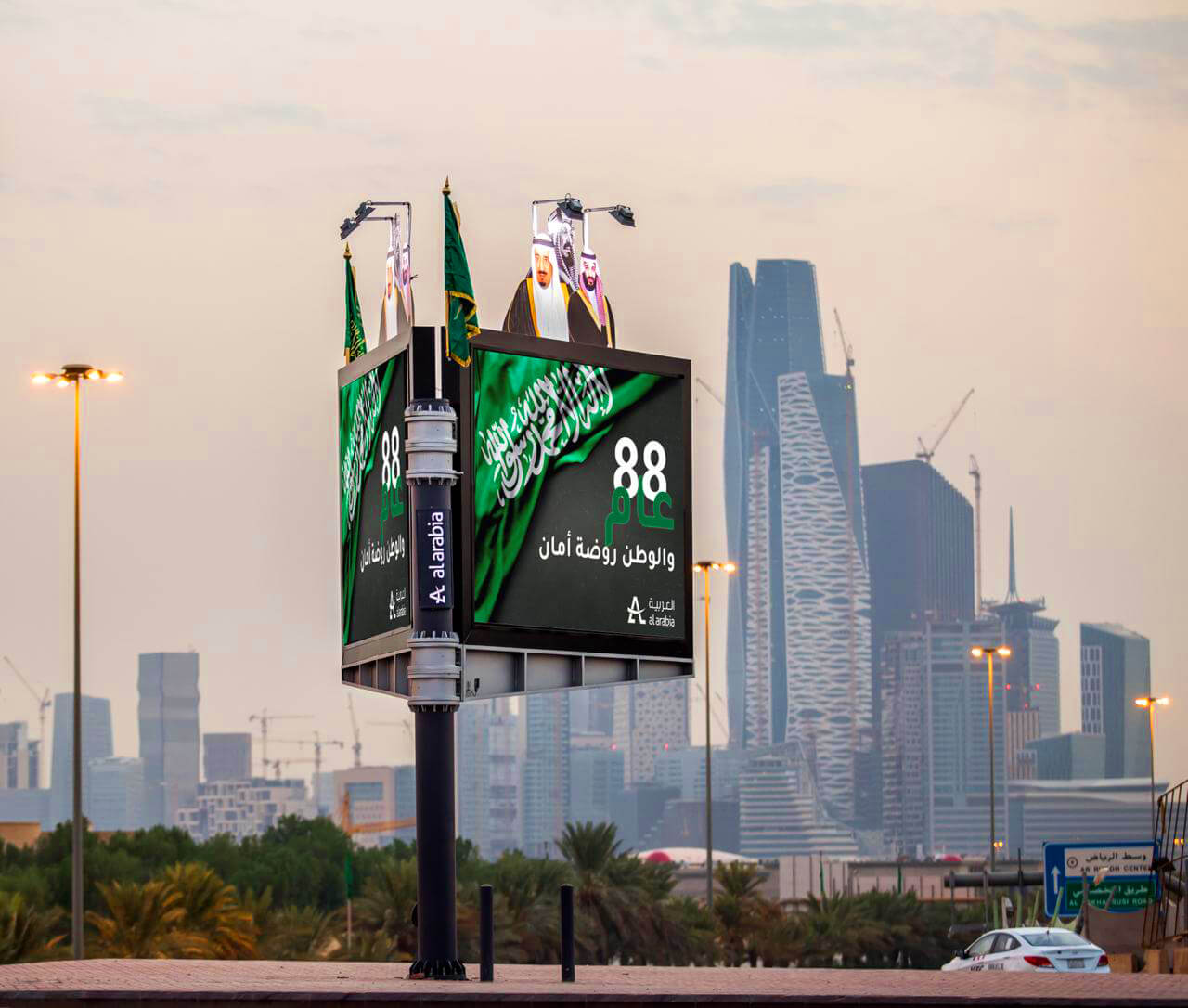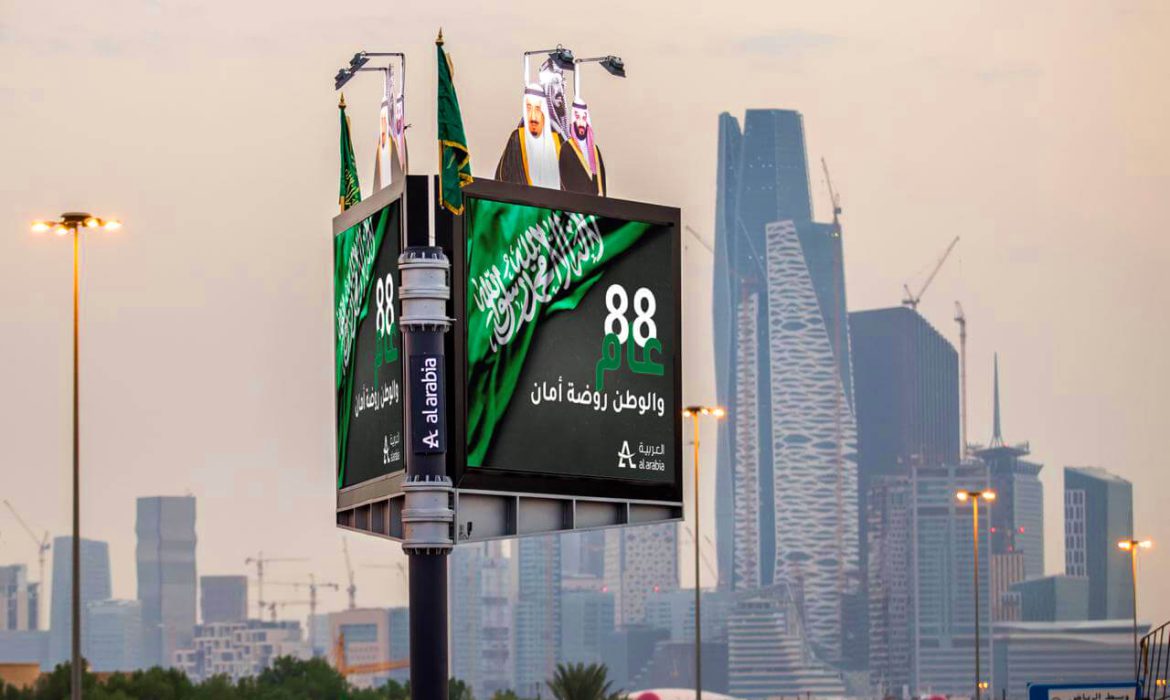 متابعة واهتمام من الرئيس التنفيذي والعاملين في الشركة العربية للإعلانات الخارجية تبدع احتفالاً باليوم الوطني الـ88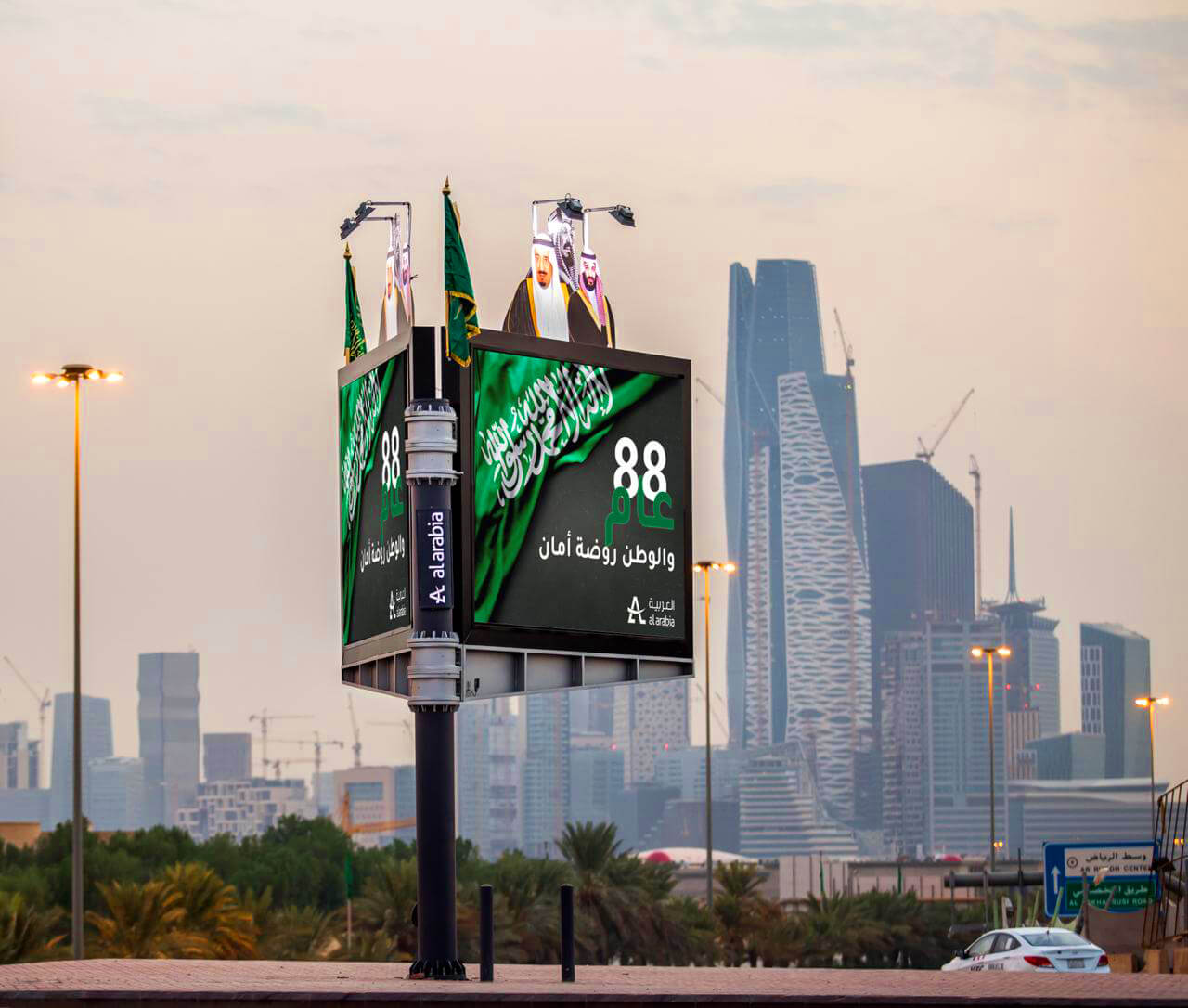 الجزيرة/ أحمد السليس
أبدعت شركة العربية للإعلانات الخارجية في مواكبة الاحتفالات باليوم الوطني الـ 88 للمملكة العربية السعودية عبر أشكال متعددة ومتميزة من اللوحات الرقمية وغيرها المنتشرة في طرقات الرياض وجدة.
وأنجزت الشركة تصاميم مختلفة وعبارات مؤثرة ذات علاقة بالمناسبة الوطنية المهمة باهتمام ومتابعة من الرئيس التنفيذي الأستاذ محمد بن عبدالإله الخريجي، وبجهود متواصلة من كافة العاملين في الشركة.
وقد زينت اللوحات صور خادم الحرمين الشريفين الملك سلمان بن عبدالعزيز آل سعود، وصاحب السمو الملكي الأمير محمد بن سلمان بن عبدالعزيز آل سعود، ولي العهد نائب رئيس مجلس الوزراء وزير الدفاع وأعلام الوطن.