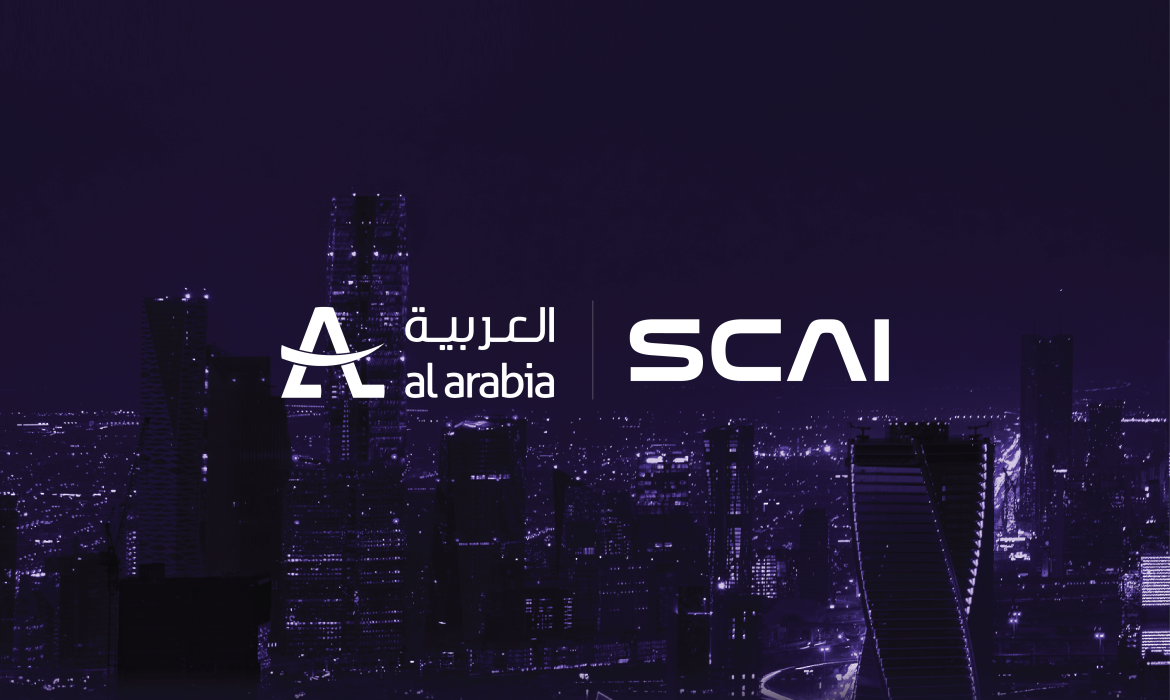 AlArabia Outdoor Advertising Alliance and SCAI have Won the Project to Establish, Operate, and Maintain Outdoor Advertising Billboards in Riyadh Proposed by Remat Al-Riyadh Development Company
AlArabia Outdoor Advertising has announced its win in the project to establish, operate, and
maintain outdoor advertising billboards in the city of Riyadh, proposed by Remat Al-Riyadh
Development company. The project aims to transform Riyadh into a digital, smart, and
sustainable city, ranking among the top 10 global cities. This will be achieved through an
alliance with the Saudi Artificial Intelligence Company (SCAI), which is one of the companies
of the Public Investment Fund.
Through the alliance with SCAI, AlArabia aims to redefine the concept of outdoor advertising
in Riyadh by harnessing artificial intelligence technologies and utilizing advanced
techniques to deliver an innovative digital advertising industry that contributes to
improving the urban landscape of the capital within the framework of Vision 2030 goals.
The objectives of this project include achieving a transformation in the outdoor advertising
industry to make it more accurate and reliable, and to achieve a greater impact for
advertisers by providing real-time and purposeful analytics for their advertisements.
Additionally, it aims to deliver customized advertisements based on the audience, targeting
advertising content that aligns with their objectives.
In addition, AlArabia, in collaboration with SCAI – wholly owned by the Public Investment
Fund – and with generous support from the Quality-of-Life Program, will provide the best
artificial intelligence solutions and sustainable technologies that contribute to the
development of Riyadh, in line with its identity and rich history. Efforts will be made to
launch several new digital areas that provide integrated solutions to enhance the
experience of Riyadh's residents and visitors, such as smart medical clinics,
automated public restrooms, smart office spaces, and smart bike stations.
The project will include providing smart city products such as smart air purifiers to improve
air quality, smart street lighting equipped with technologies like high-speed Wi-Fi network,
smart seats equipped with technologies like solar panels and charging ports, and dedicated
stations for drones to enable faster and safer deliveries.
AlArabia will also work alongside SCAI to create more vibrant options that enhance positive
lifestyles, such as developing and operating several pedestrian bridges to encourage a
healthy lifestyle and improve the lives of citizens. Additionally, AlArabia and SCAI alliance
will launch "digital applications" specifically for Riyadh, to serve as a means of connecting
the city's residents and visitors, ensuring their interaction with billboards and various smart
city solutions.
This project is an extension of the successes achieved by the company, including winning
the bid for operating outdoor advertising in the Eastern region, as well as the bid for
operating and maintaining advertising billboards at King Khalid International Airport
in Riyadh.
Through this project, SCAI aims to develop the technology sector in the Kingdom and
contribute to enhancing its global position in modern technologies and artificial
intelligence. This will be achieved through its internal capabilities, diverse investments, and
strategic partnerships, to provide innovative solutions that support the transformation of
various sectors.