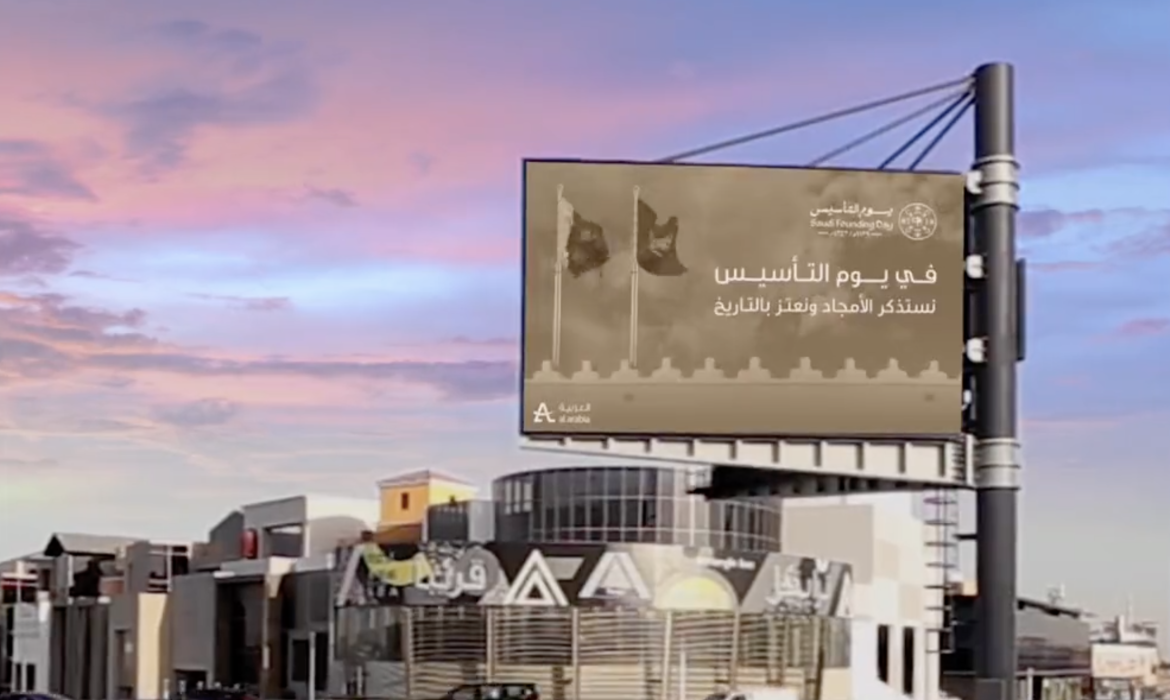 AlArabia OOH Founding Day Initiative
AlArabia launched its initiative for Founding Day on February 22nd, 2023. In celebration of the Kingdom history and heritage through its outdoor screens that spread around KSA. In this campaign AlArabia collaborated with its clients to change the colors of all ads on the streets to the visual identity of Founding Day to give a feel of advertisement back in 1727.
On this occasion, CEO tweeted about Founding Day and the initiative saying "In celebration of Founding Day AlArabia screens that are spread around the Kingdom with all its advertisements turned into the colors of #Foundation_Day visual identity. Thanks to everyone who supported the success of our campaign, we are so grateful."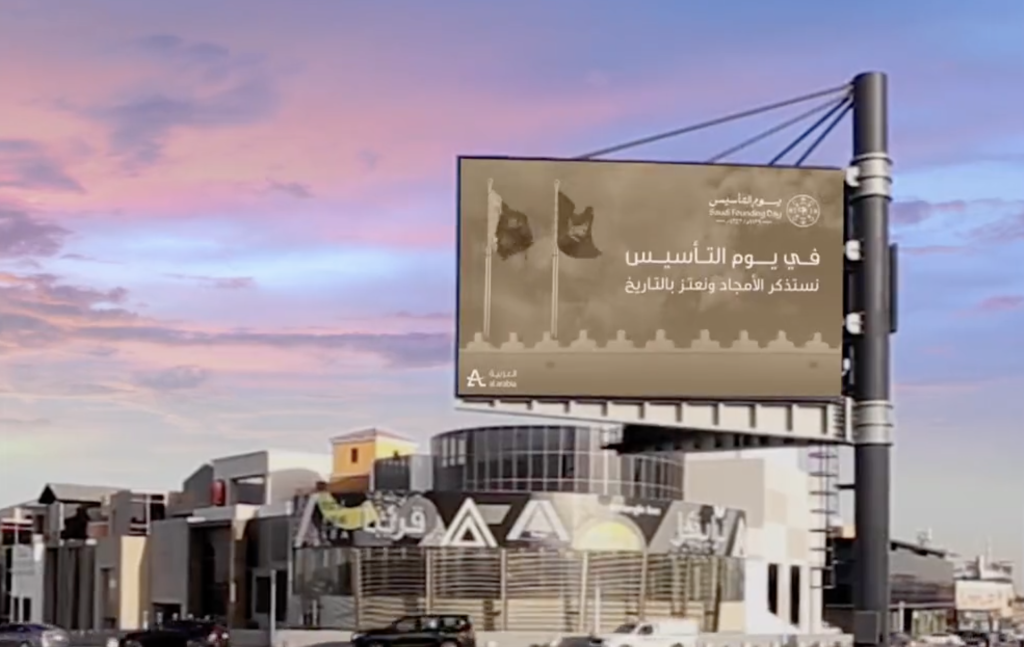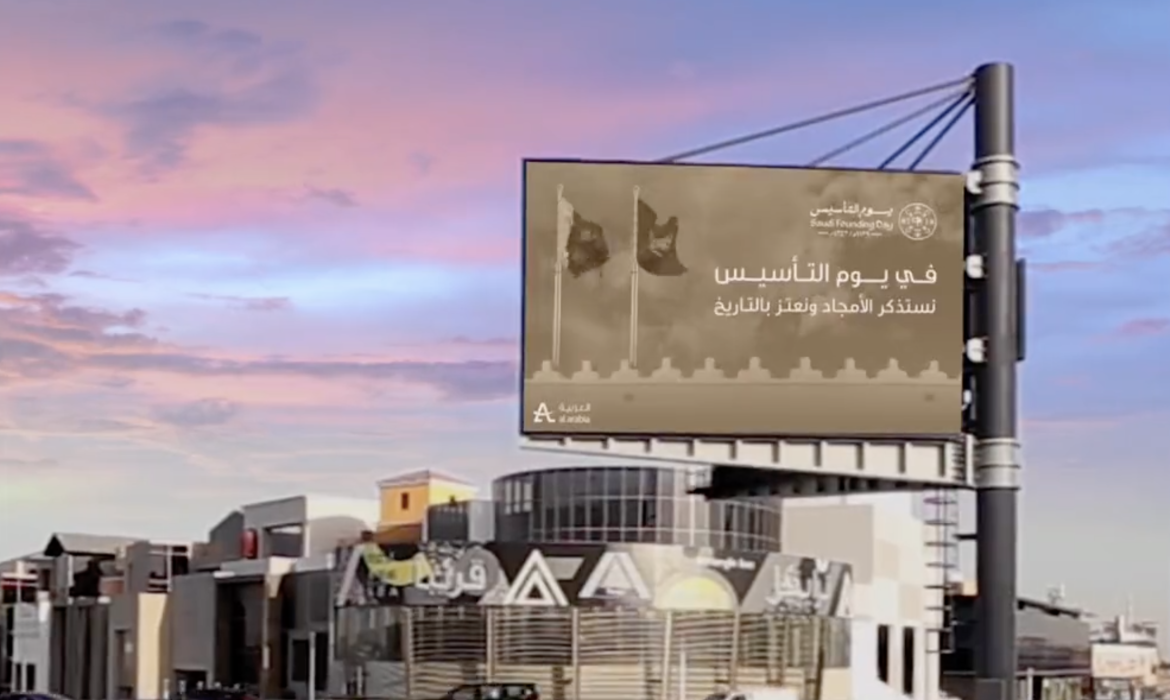 مبادرة العربية في ذكرى يوم التأسيس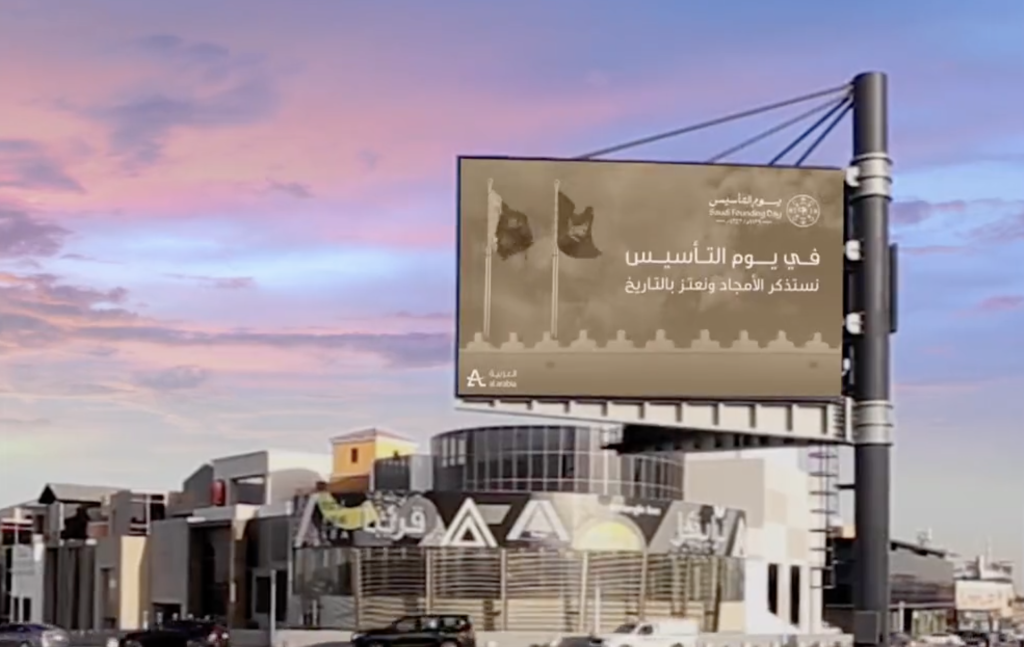 أطلقت الشركة العربية أمس الأربعاء ٢٢ فبراير مبادرتها في يوم التأسيس احتفالاً بذكرى تأسيس بلادنا العريق، وذلك من خلال الشاشات الخارجية المنتشرة حول المملكة، حيث قامت العربية بالتعاون مع عملائها وشركائها بتغيير جميع ألوان الإعلانات على الطرقات إلى لون الهوية البصرية الخاص بيوم التأسيس.
وتأتي المبادرة سعياً في تعزيز دور القطاع الخاص بالمساهمة في جوانب المسؤولية الاجتماعية وتحفيز الشعور بالوطنية والانتماء لدى الأفراد للمشاركة في ذكرى عزيزة على قلوبنا جميعاً.
وفي ذكرى يوم التأسيس غرّد الرئيس التنفيذي للعربية محمد الخريجي: "تتحول شاشات العربية في كل مكان وبكل إعلاناتها إلى ألوان الهوية البصرية لـ #يوم_التأسيس، لكل من ساندنا في نجاح حملتنا شكرًا لكم.. أنتوا لنا عز وفخر".